I was contacted by NFL and celebrity wedding planner Tiffany Cook of Tiffany Cook Events and Dream Design Weddings, as she was interested in our services for her clients, Keela and Marion. They traveled to Las Vegas before her wedding for planning, and I got to meet Keela and Tiffany, they were extremely impressed with our work and style, they knew Lighten Films was the best wedding film makers, for them, in the Las Vegas area.
Keela and Marion are two very kind and down to Earth people, the entire wedding day was relaxed and everybody had a great time, guest and vendors alike. Tiffany did an outstanding job with the design from top to bottom and it was an absolute pleasure capturing this extravagant day, as the design was top notch. Working along side an all star cast of vendors whom most were from out of state was a very great experience and I was able to build some good friendships from it.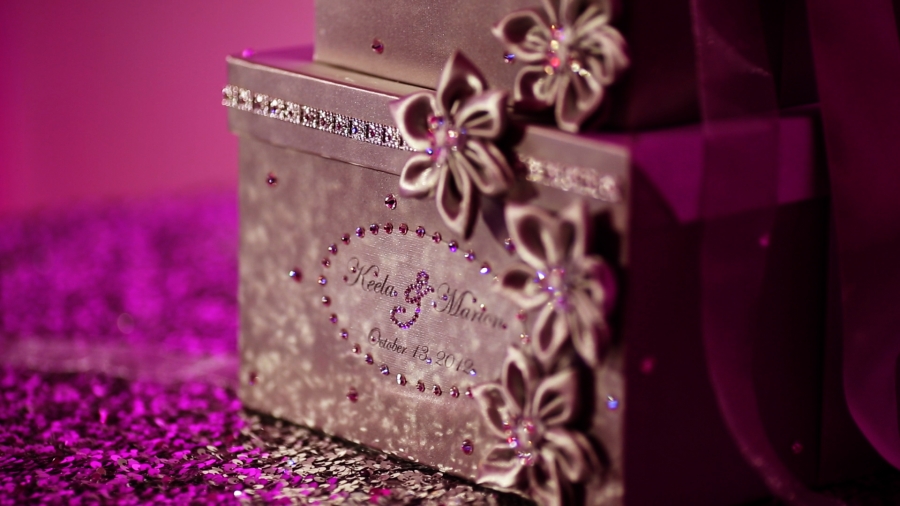 Code Wedding \\ Coming Attraction Trailer from Lighten Films – 702.266.6226 on Vimeo.
Wedding Ceremony and Reception Venue: Encore Hotel Las Vegas
Wedding Planner and Deco Designer: Tiffany Cook Events
Photographer: Unique Design Studios
Film Maker: Lighten Films
Bridal Party Makeup: One Luv Agency
Officiant: Weddings by Wanda
Wedding cake: Encore pastry chef
D.J.: