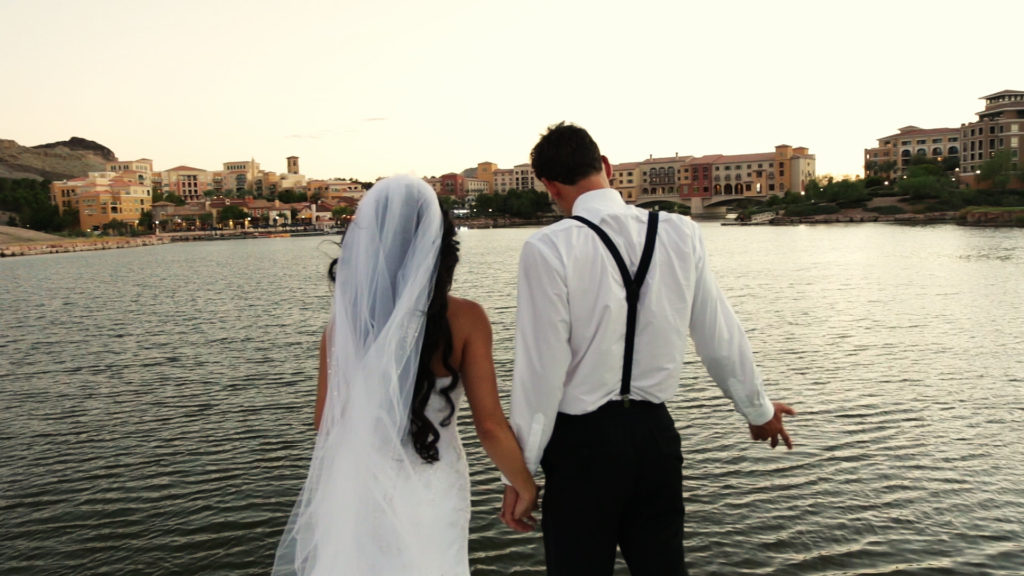 Nothing is better than a gorgeous couple getting married at a gorgeous location and this is the case for Jasmine and Federico at Reflection Bay Golf course in Lake Las Vegas. Jasmine's mother first contacted us about her daughter's wedding and wanted the best wedding videographers in Las Vegas. After surveying all of the options, she decided to go with Lighten Films, and it was an honor that she held us in that regards. Jasmine and Federico are both aerialist in shows on the Las Vegas strip. Since they are both entertainers, we knew there wedding was going to be pure entertainment.
Their wedding was elegant and gorgeous, but behind all of the eye candy was a celebration of true love, and that is what weddings are truly about. Their love is inspiration and a testament to honest, caring individuals with strong supporting families. Their wedding ceremony was filled with heartfelt vows along with the gorgeous back drop at Reflection Bay in Lake Las Vegas. Their reception had amazing content as well, with heartfelt speeches from the mothers of the bride and the groom, as well as from their bridal party. I love weddings that not only have the visual eye candy, but the substance to tell an amazing story.
Jasmine's brother and fiancee were so pleased with her wedding highlights and our professionalism, that they hired us for their Las Vegas wedding videographers also. Their highlight reel will on the blog shortly 🙂
This is the amazing reaction I got from the lovely couple after they watched their wedding highlight reel for the first time.
"OMG TERRENCE!
It's absolutely perfect! Thank you!!! Now we REALLY can't wait for the full version!!! We love it!" – Jasmine and Federico Pisapia
Jasmine and Federico, thank you for having us film your special day it was truly an honor and we look forward to watching you guys grow as a family.