Images below by: Susie and Will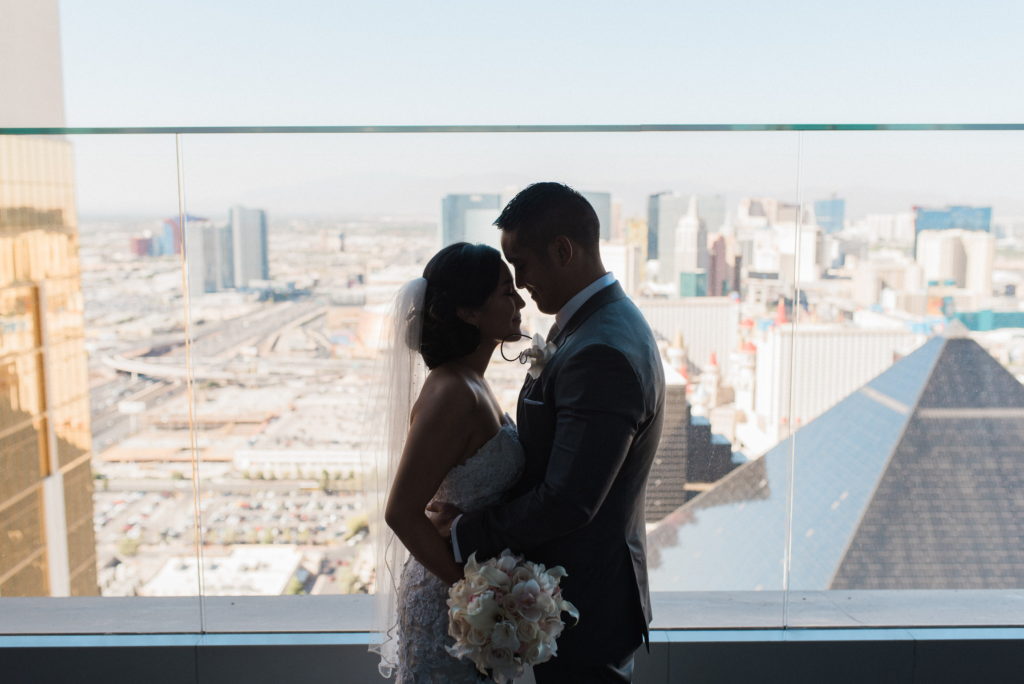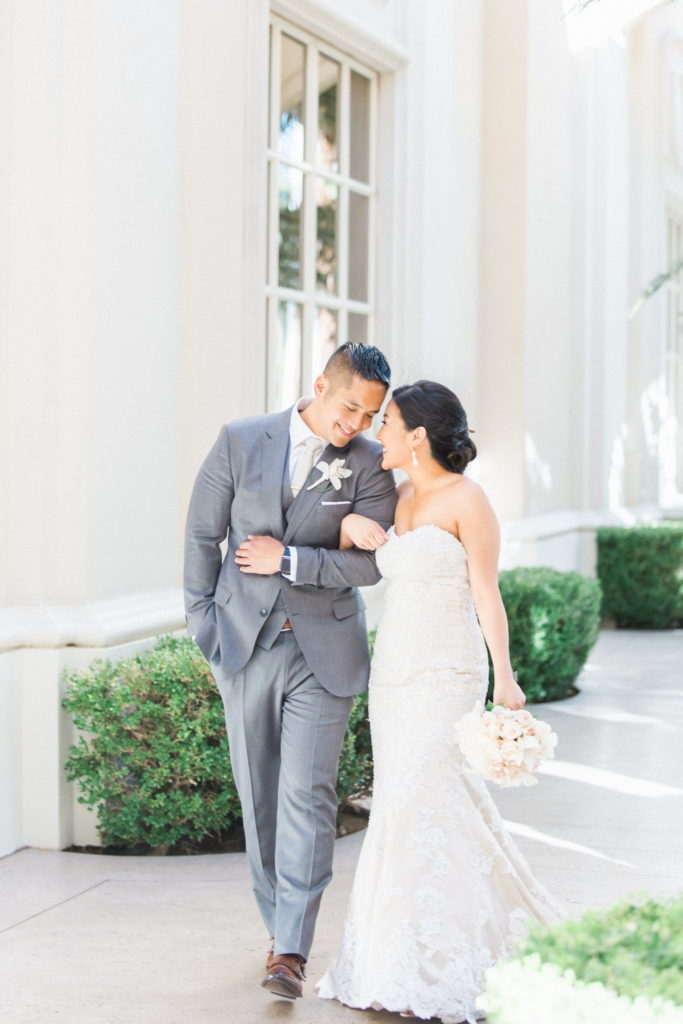 After being together for fourteen years and engaged for eight of them, you'll be setting yourself up for the "about time" speech at your wedding, well this was more true than ever at he beautiful wedding of Michelle and Edward. If you are going to wait for that long of a time, when you are ready to tie the knot, you want to do it right. Michelle and Edward did it right, with having it at the elegant Four Seasons Hotel in Las Vegas and hiring an amazing team of vendors.
Their love story began a long time ago in a galaxy far far away…just kidding, but it was a while ago. They met at party while they were both attending college, but it wasn't an amazing one liner that got Michelle's attention like most college parties. They were there with mutual friends, dancing with each other listening to rap music and it just happened, like most love stories. 🙂 They've already committed themselves to one another for the rest of their lives, but now their wedding made it official.
Their gorgeous wedding ceremony was out on the scenic terrace decorated beautifully by the Flora Couture team. The bride's brother was the officiant which made the ceremony feel even more personable. They had their amazing reception inside the elegant ballroom and it was a celebration to remember. They had an amazing first dance along with all the rest of their traditional wedding events. However, the groomsmen performing a customized rap song to the beat of Juvenile's "Back that @$$ up" took the show. That was the first song Michelle and Edward danced to when they met, very clever!
I was honored to be part of such an amazing team of vendors that chose for their wedding. Patience is a virtue and they wanted to reward themselves for that. Thank you Michelle and Edward for choosing Lighten Films for your Las Vegas wedding videographers. Here are the kind words they left me, after watching their trailer.
"Wow! The trailer is awesome, Terrence! Thank you so much!!! You truly are a great story teller through film :)…can't wait to see the full thing!!" – Michelle and Edward Lim
The wedding team:
Venue: Four Seasons Las Vegas
Las Vegas Wedding Videographer
Photography: Susie and Will
Hair and Makeup: Brianna Michelle
Floral: Flora Couture
DJ: Harry O Productions