April and Frank are two of the nicest people you would ever meet. Frank became a fan and requested to be my friend on Facebook, before I even knew who he was. When I met April in the initial presentation she told me how Frank, who was/is an MP, always guarded the building she worked in. He made sure she made it to her car safely every night, border line stalking, maybe but it worked :). After the presentation I knew they were going to become a part of the Lighten Films family. Watching the chemistry they have together and the way they look at each other, you know their love runs deep. I had a blast filming their Asian themed wedding at Bears Best. With their chemistry and the uniqueness of everything from April's red dress to the centerpieces, I knew I had another classic on my hands…..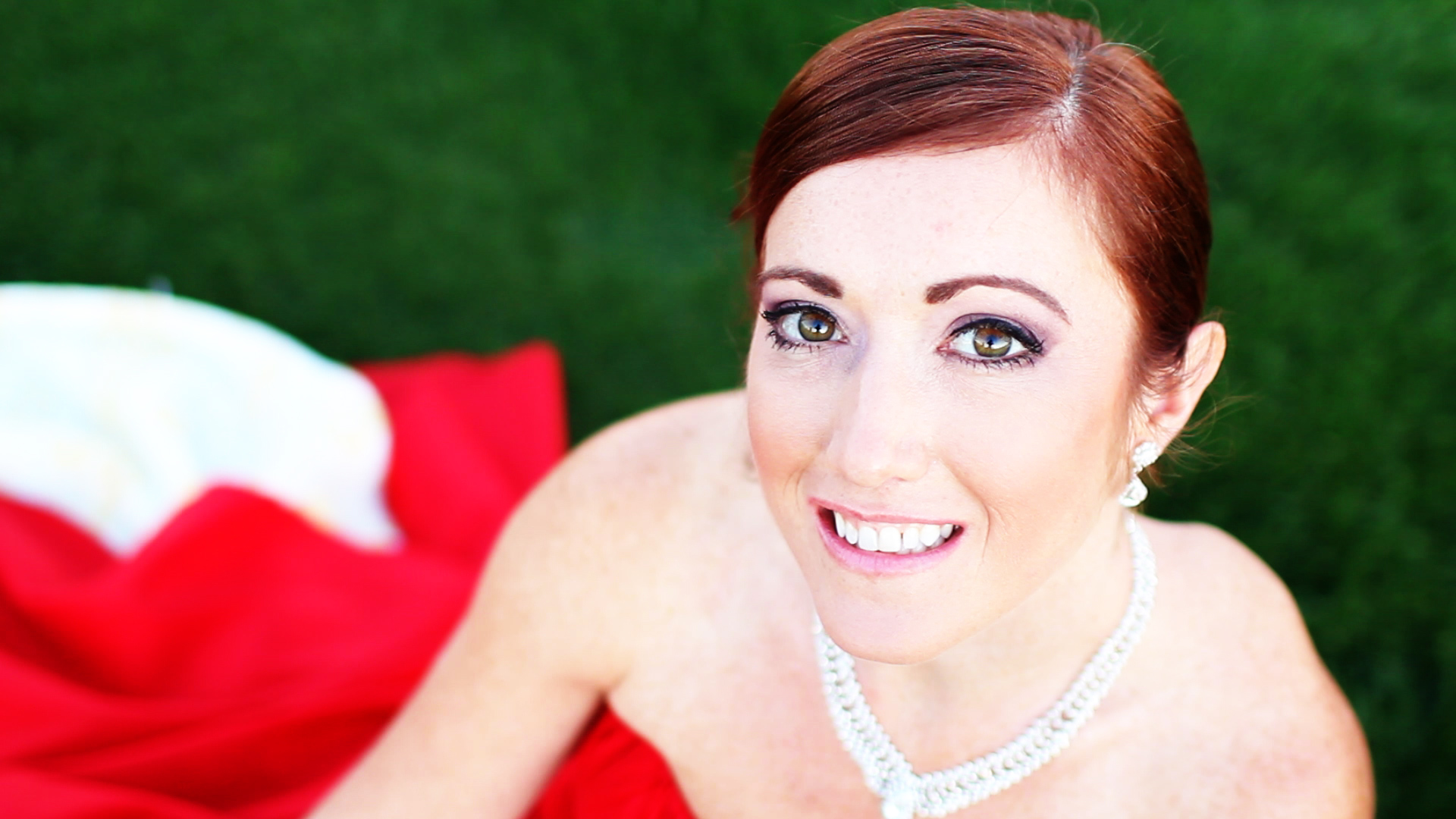 April's lovely hair and makeup was done by Shalee Shaw Hair and Hush LV Cosmetic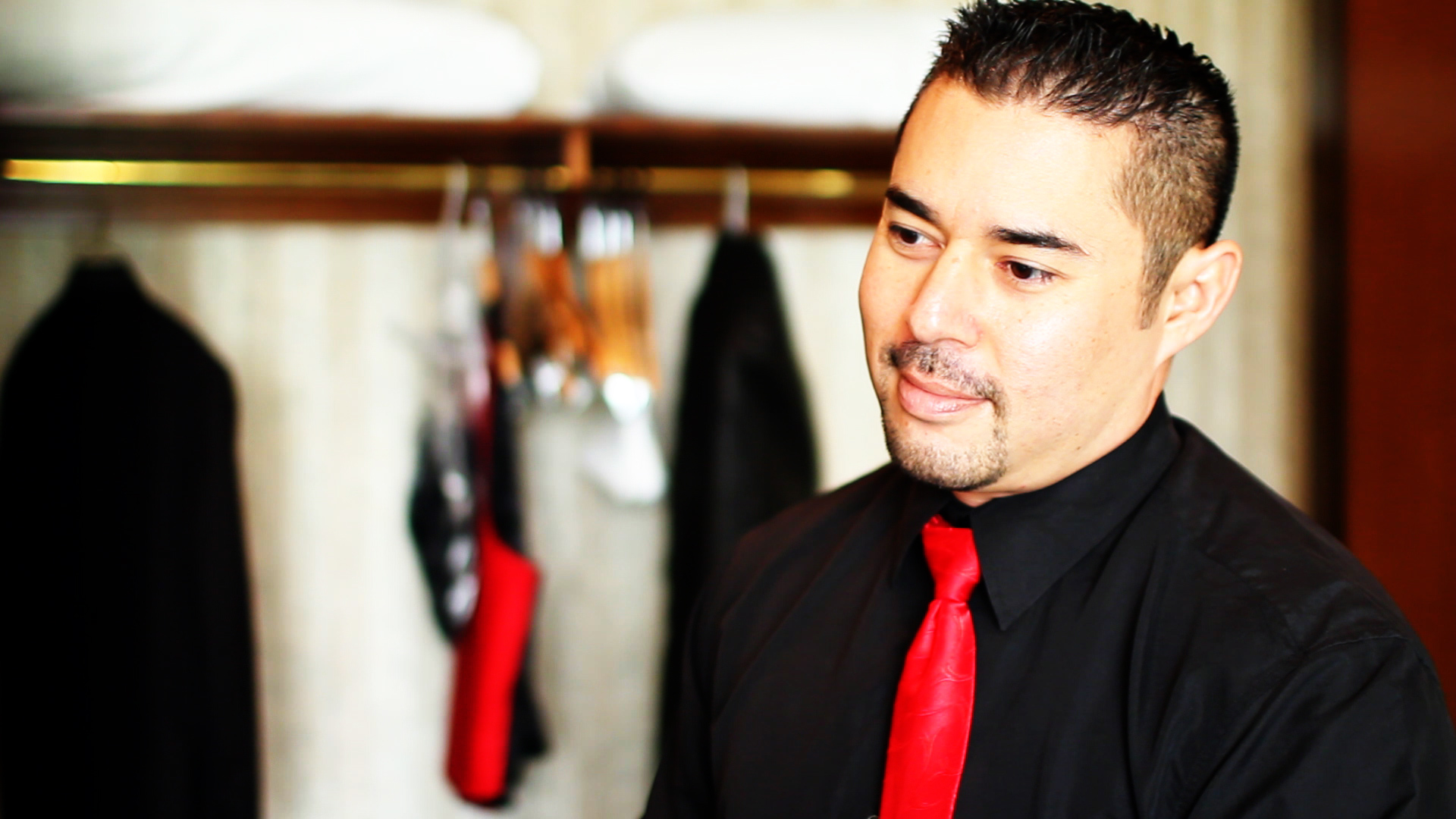 Frank is getting dressed up in his tux from Tuxedo Junction for his big wedding day.
Bride Getting Ready: The Element
Groom Getting Ready: Suncoast Hotel
Groom pre-wedding bar; The Yardhouse
Ceremony and Reception: Bears Best
Event Film Maker: Lighten Films
Photograoher: Brett Anderson Photography
Makeup: Hush LV Cosmetic
Hair: Shalee Shaw Hair
Florist: Kathy Bachman Floral
Cake: Cravin Cake Bakery
Lighting: Bears Best
DJ: Knight Sounds
Tux Rental: Tuxedo Junction
Dress: Custom made in China