Joey made Laurice wait 10 years before they wed, j/k, well somewhat. 🙂 This awesome couple have been together since they were teens and it seems like their love only gets stronger as time goes on. I immediately bonded with Laurice and Joey, because of their fun, upbeat, and silly personalities. Once they came to see me, they knew they wanted Lighten Films, because we were the perfect fit and had a great connection Their wedding was exactly how I imagined it to be, which was fun, heartfelt, and awesome. They married and celebrated at the beautiful Siena Golf Club on a lovely Saturday in Spring. D. J. Starlene from Sound Fusion Entertainment kept the party going all night. I also had a great time working with Maolo Photography as we captured their day. Thank you Laurice and Joey for being you and allowing me to capture your essence and immortalize it.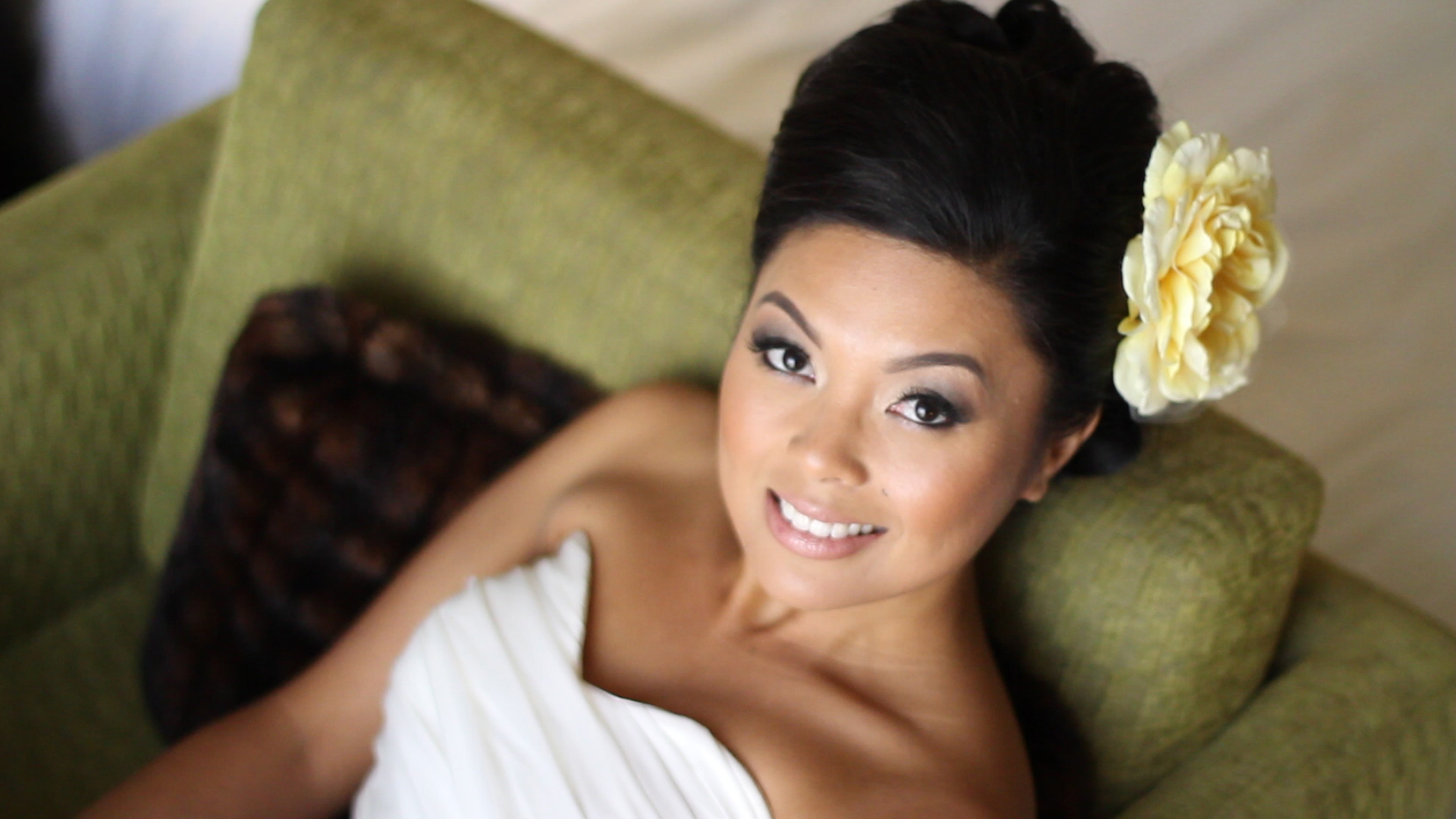 Laurice looks stunning in her dress and flawless makeup by Jolana Adamson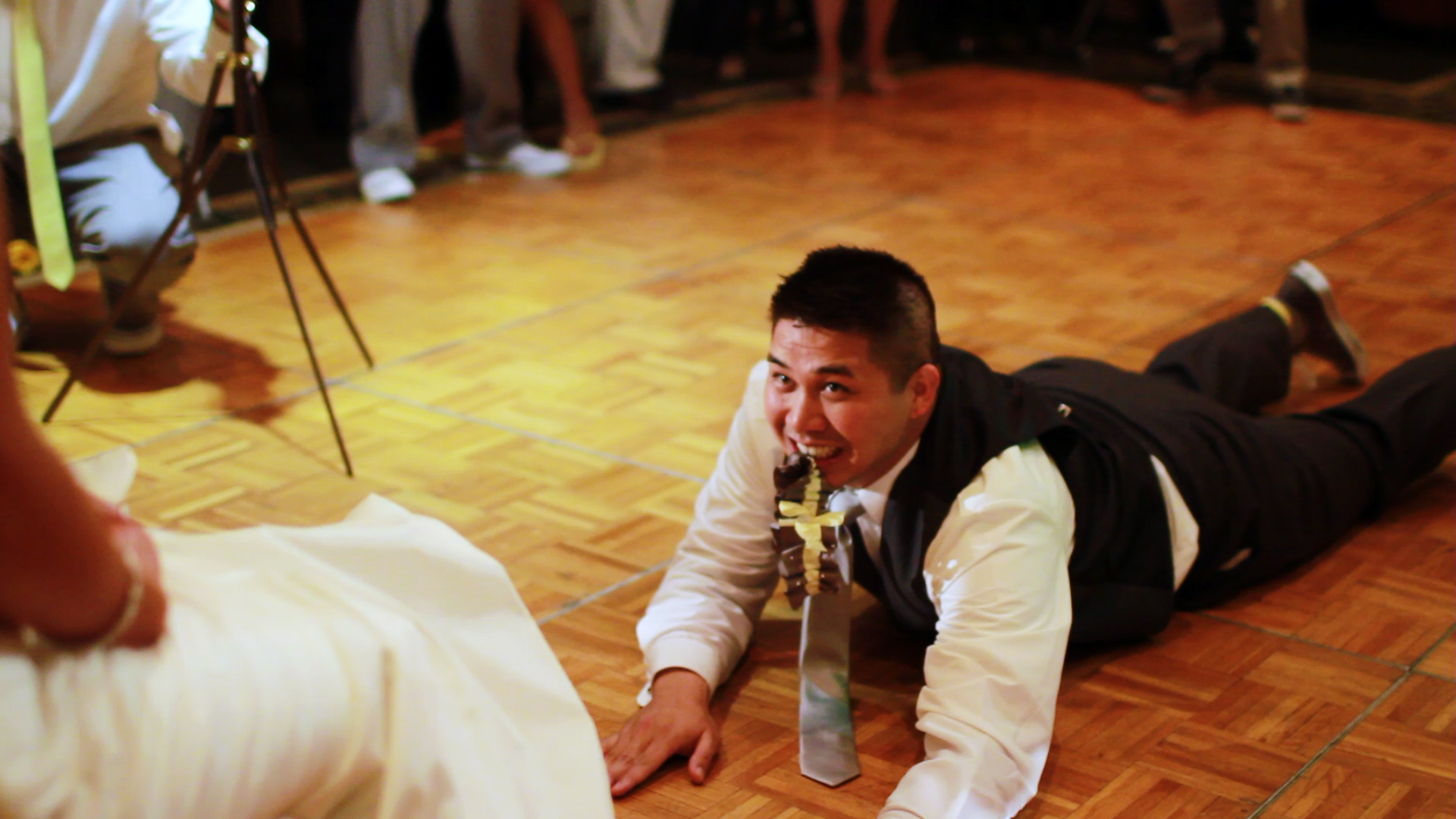 Joey getting down and dirty to remove the garter.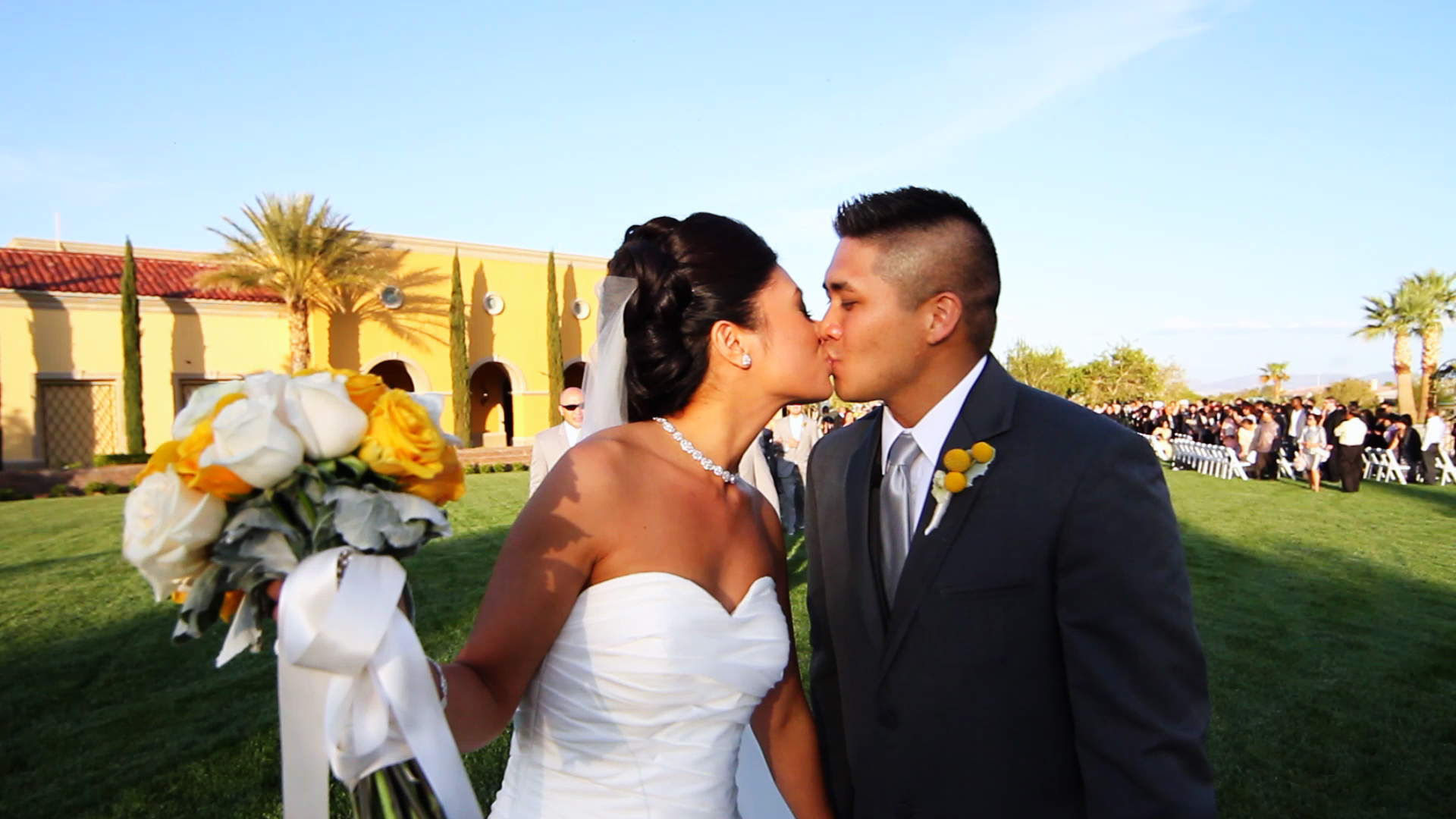 The new Mr. and Mrs. De Los Reyes
Getting Ready Venue: Red Rock Resort & Casino
Wedding Venue: Siena Golf Club
Film Maker: Lighten Films
Photographer: Maolo Photography
Makeup: Makeup by Jolana
Hair: Nichole Drottz
Cake:
Floral: Jewel's Flowers
Wedding Dress: Tom's Bridal
Tux: Bowties Tux