Alicia and Matthew still do, as they renew their vows at the lovely Anthem Country Club. Alicia who married Matt at the Graceland Chapel at a very young age, finally got the wedding of her dreams. I had the pleasure of meeting this wonderful couple at Bridal Spectacular in August of 2011. When they came to our studio for a presentation, we immediately bonded. The love they have for one another is amazing, and the challenges that they faced like most young married couples were able to be overcome. This only strengthen their love for one another as well as the birth of their adorable son Jayden.
Fun, is the best word to describe this wedding from the bridal party, to the families and guests, it was absolutely fun. Filming a fun wedding and documenting the day along side my good friend Chelsea Nicole Photography, just made the day even more awesome. Alicia and Matthew thank you for being awesome and allowing me to capture your awesomeness….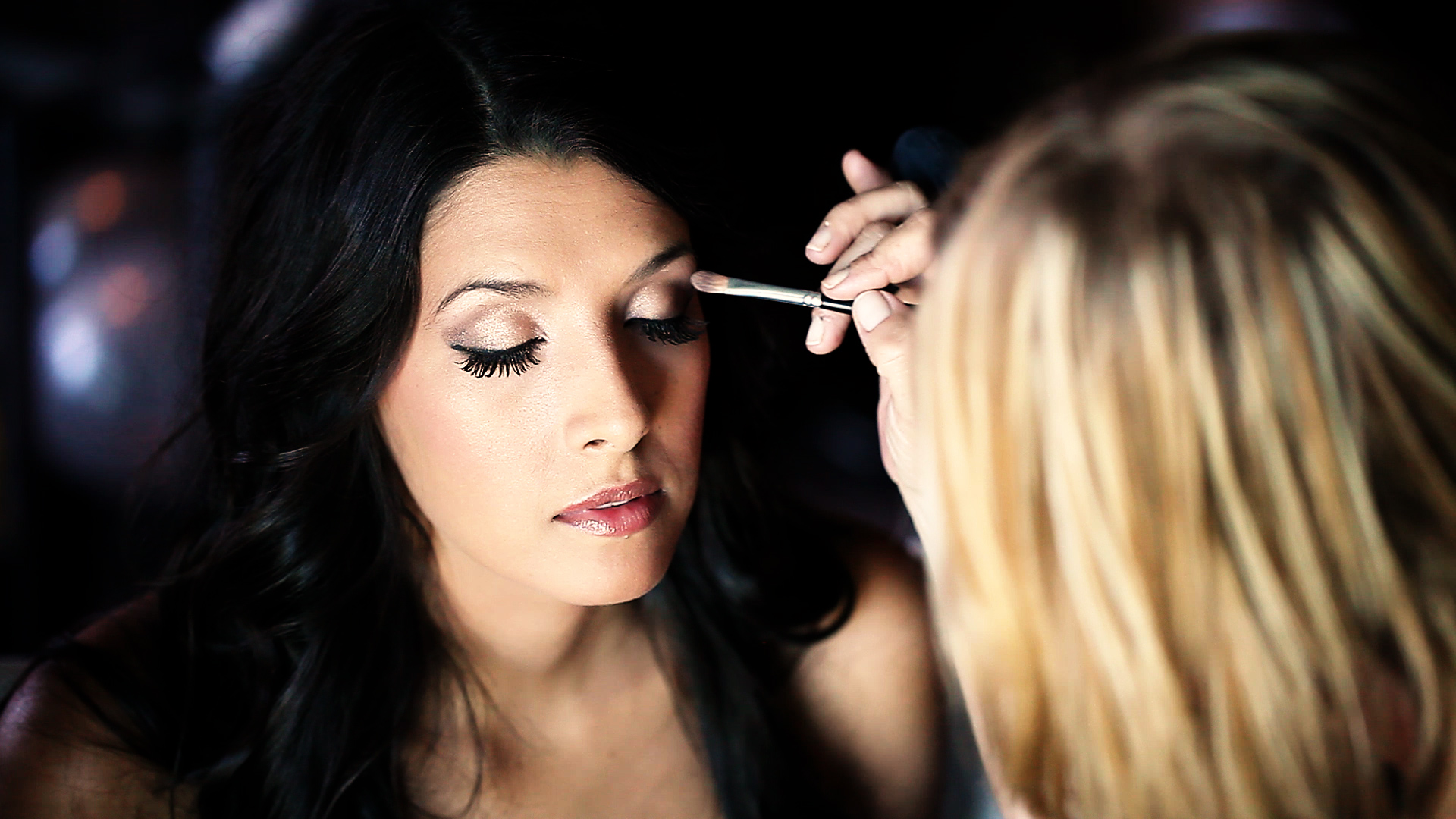 Alicia's makeup was elegantly prepared by Megan Payne of Makeup in the 702
Alicia + Matthew \\ Coming Attraction from Lighten Films – 702.266.6226 on Vimeo.
Filmmaker: Lighten Films
Photographer: Chelsea Nicole Photography
Getting Ready Venue: Palms Place
Ceremony and Reception Venue: Anthem Country Club
Hair and Makeup: Makeup in the 702
Floral: Naakiti Floral
DJ: All Night Long Entertainment
Cake:
Wedding Dress:
Tux: