It doesn't take a love expert to see that Crissy and Don just can't get enough of one another, even after 10 years of dating! I filmed Crissy's cousin, Lisa, at her wedding 2 years ago, and they absolutely loved their video (I was doing videography then). So, naturally, when it was Crissy's turn to wed, Lighten Films was a priority. Crissy and her bridesmaids shined, with flawless hair and makeup, made beautiful by the lovely ladies of Your Beauty Call. The suite they had at the Golden Nugget Casino on Fremont Street, was downright amazing!
I had a very interesting time as Don and his boys brought it, like only they can – undoubtedly the wildest groomsmen I ever had the pleasure of filming. There's talk of us filming a promo video for their super hot clothing line – M.A.D.
The ceremony and reception took place at the completely re-vamped Rainbow Gardens. WOW – still amazed by how much fun we had there.
Their reception had a very romantic candlelit theme inside the lovely garden room. The night was pure perfection, as I also was able to work alongside my wife, Suzi, of TSL Photography. We make a great team – no doubt!
There is no greater compliment than to be referred within families for their most cherished moments in their lives, and Suzi and I are both honored to become a part of their family's most treasured days. Thank you… and enjoy…

Crissy's makeup is flawless, right? No surprise it was done by Lavey Ortiz of Your Beauty Call…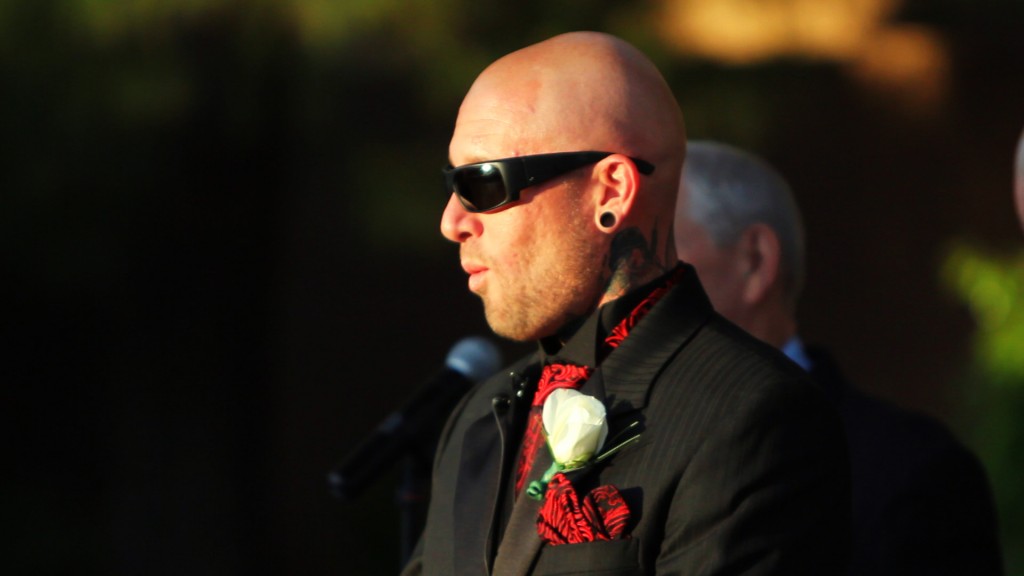 Their ceremony was at the brand new waterfall courtyard at Rainbow Gardens…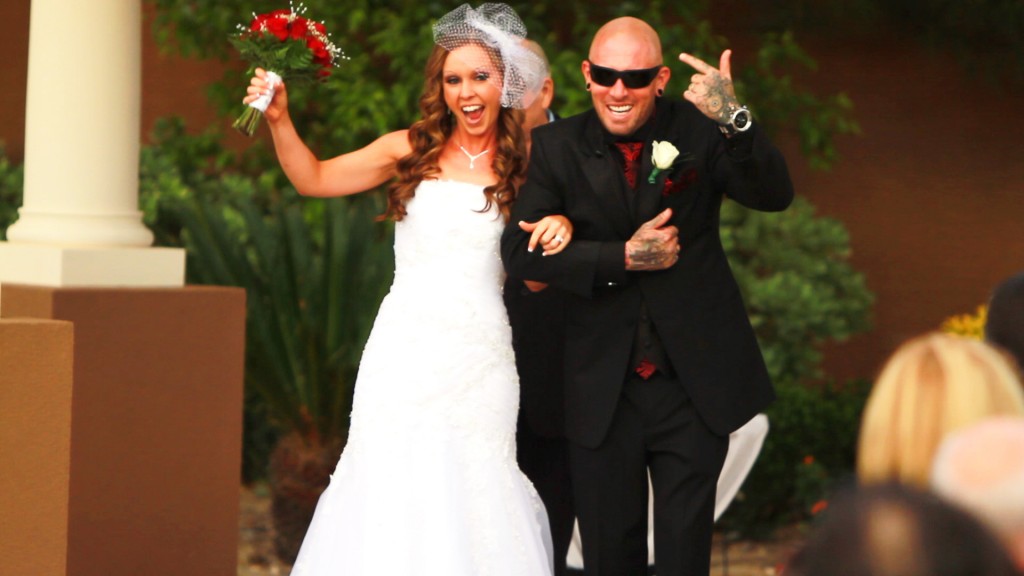 The brand new Mr. and Mrs. Moffett…
Photographer: TSL Photography
Film Maker: Lighten Films
Getting Ready Venue: Golden Nugget
Wedding Venue: Rainbow Gardens
Hair and Makeup: Your Beauty Call
Wedding Cake:
Photo Booth: Shutter Booth